STENCIL CUT TRAYS
Stencil cut trays or fret cut sign trays are manufactured by using CNC cutting technology.
First we cut all the customers artwork out of the sign tray and then machine the edges with the corners notched out of the face material. The corners are then welded and dressed depending on their application. The face of the tray is then CNC cut to remove the shape of the lettering and design. Clear or opal acrylic is then bonded to the inside of the tray face. Inlays and 'push-through' letters can also be inserted to give added depth and allow for the edges of the lettering to be illuminated. This simple technique results in a high spec and top quality sign.
Once we have made the face we produce an aluminium back-tray that fits inside the back of the stencil cut sign tray or fret cut sign tray. We can then use LED technology to internally light the face of the sign tray system, illuminating the stencil cut or fret cut part of the sign tray.
We use acrylic backers which are stud welded and bonded into place inside the sign trays, the return depth of the sign tray is important if internal illumination is required.
Benefits:
Inlays & push-through lettering and logos.
Use 10mm & 15mm clear/opal acrylic for raised lettering.
Halo & coloured lettering
Flood vinyl or acrylic to the faces for versatile illuminated colour options and edge illumination.
Fabricated from aluminium, stainless steel or aluminium composite
Bespoke tray sizes, shapes and colour options available on request.
High strength, durable and lightweight.
RAL or Pantone Colours
Powder coated or wet-sprayed to colour match RAL or Pantone colours.
Built by our experienced team of in-house fabricators.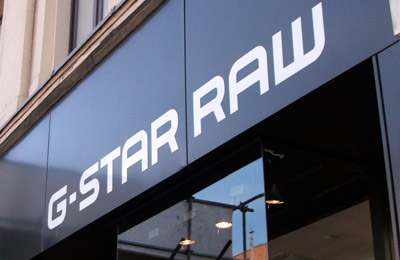 ---