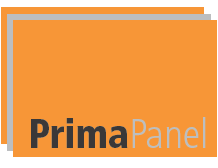 PrimaPanel is our flagship coated & printed Aluminium product, providing outstanding full-colour print quality and long-term resistance to UV and exterior weather conditions.
Based on a revolutionary 4-stage process incorporating a direct-to-substrate printing method utilising specialised inks, PrimaPanel offers unbelievable durability and anti-graffiti protection.
The combination of the highly abrasion and scratch resistant coatings and aluminium base material provides a robust finish against attention by vandals. The outstanding durability, quality aesthetic appearance provides a cost-effective alternative to vitreous enamel signage in both prestigious high street and rail applications.
PrimaPanel is supported with a 10 year exterior warranty to EN ISO 4618:2014, PrimaPanel passes reaction to Fire BS EN 13501-2:2016 – complies with the requirements Classes B, d0. Meets BS 476-6:1989+A1:2009 (Class 0) and BS 476-7:1997 (Class 1) for Surface Spread of Flame and Fire Propagation.
Conforms to BS EN 45545-1:2013 for the protection of passengers and staff in railway vehicles in the event of a fire on passenger carrying trains and approvals to LUL S1085: Issue A4: 2016 for Fire Safety Performance of Materials in Rail Stations and Tunnels Infrastructure.
In addition, photo-luminescent PrimaPanel is available with anti-graffiti photo-luminescent properties that provide a 10 year warrantied, fire-rated photo-luminescent safety way guidance evacuation system with a PSPA Class C according to DIN 67510 Pt 1.
Easy clean – Anti-vandal/graffiti resistant properties
Anti-bacterial option
Outstanding print quality
Moisture resistant
Comparable to Vitreous enamel at significantly reduced cost
10 year exterior warranty

MAKE AN ENQUIRY
If you would like to make an enquiry, or have any queries regarding our vandal proof signs service, please do not hesitate to get in touch.

info@mcrobb.co.uk

0131 556 9633
---
FILE UPLOAD
We recommend using the Free, WeTransfer service when sending images and graphics which exceed 5Mb in file size.
---
SUBSCRIBE
Sign up to our newsletter for inspirational info and updates.
---
LECTERN MOUNTING SYSTEM
Ask about our lectern mounting system by clicking on the lectern below.